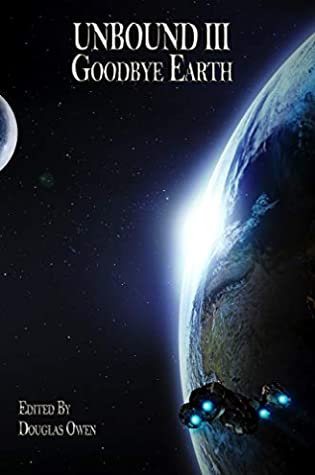 In this Episode of Unbound, we explore saying Goodbye Earth, a way to leave our world behind.
Talented authors from around the world make you think about how people say goodbye to our world or just life in general. Our authors explore leaving the mortal coil to leaving the place our race has called home for thousands of years.
As you read through the stories painstakingly created for your enjoyment, think of the characters and their journey. Each experiencing a different trial, while others allow the world to engulf them in this wonderful anthology of Science Fiction. Each short story, starting with the tale of a brilliant young woman and ending with the human race escaping an extinction event, will pull you through a gambit of emotions, finally ending with an unpredictable ending.
Unpredictable, fantastic, believable, and exciting – another out of this world collection of stories!