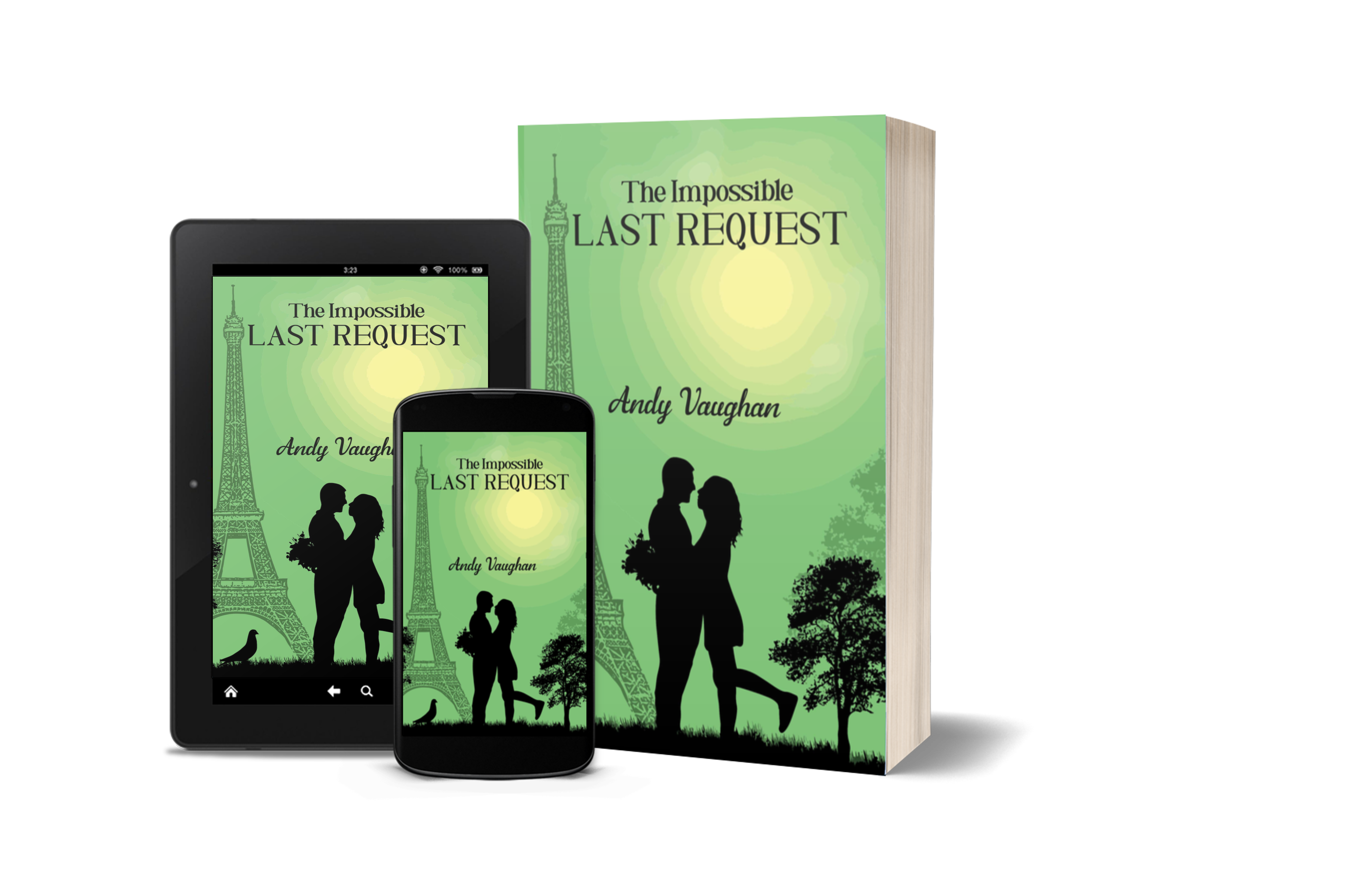 The Impossible Last Request
On the fifth anniversary of her brother's death, Sarah uncovers his impossible last request – a challenge to defy all odds…
Sarah Hopkins thought she had her life under control. It took five years to figure it all out, but the night she discovers a note from her late brother, her life is turned upside down.
Drew Mason is drowning in debt and faces an ever-tightening deadline with his construction business. He's good at making bad choices, and the day Sarah walks back into his life complicated becomes an understatement.
Sarah's determined to honour her brother's last request, but she needs Drew as wing-man for one last hoorah with the old gang. For Drew, the trip is a chance to run away – to flee the chaos of his personal and work life.  It's also a chance to go to the most romantic city in the world with the girl-that-got-away.
A story of love, loss, and lots of wine. Can Paris work its magic on these former friends one last time?   Hang on for a rocky ride through a slow burn romance brought on by an Impossible Last Request.