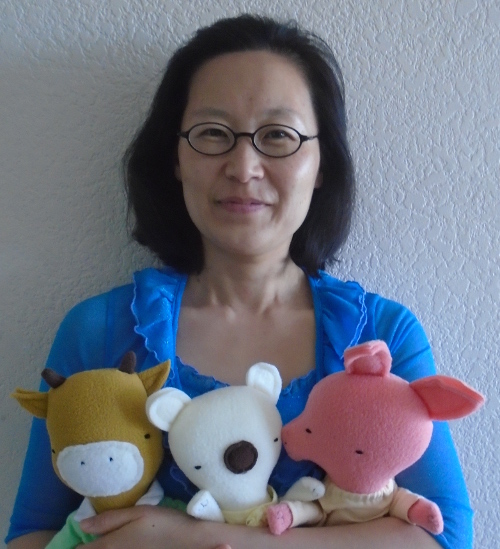 Born and raised in South Korea, Seong min Yoo moved to Canada in 2001. Her passion always extended to various creative art forms. She especially loves all the simple and pure images of children's picture books. She is both an author and illustrator.
Seong owns Silly Dolls Canada, which are handmade dolls and prints. They are sold both in stores and online, and have appeared on television showcases. Feel free to stop by Silly Dolls.
Seong also has a B.A. in Accounting and currently lives with her daughter and husband in Toronto, Canada.